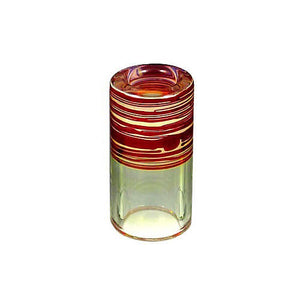 Heavy walled guitar slide with a Tapered Interior. Ring size 12.75.
This is the largest and heaviest shorty slide that we make.
The sizing is good for medium/large (usually large) hands as a higher riding ring finger slide. Can be used as a pinky slide for large hands.
Can also sometimes be used 'upside down' with the taper near the base of the pinky finger for smaller hands. *Please let us know you want to use it this way, and we will find a slide with less of a taper for you.
Similar to the #422, but with a heavier wall.
Same sizing as the #426, but in the shorter length.