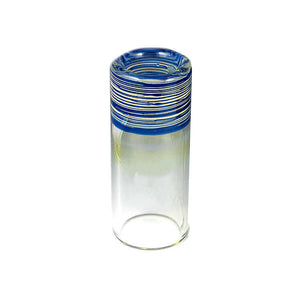 Heavy walled guitar slide with a Tapered Interior. Ring size 10.25.
The Model #424 is one of our best sellers.
The sizing is good for small/medium sized hands. Most commonly used as a ring finger slide, but can be used as a longer pinky slide.
Similar to the "shorty" Model #419, but has a thicker wall.
Same sizing as the #423 but in the regular length.
Also similar to the Model #420, but has a heavier wall.